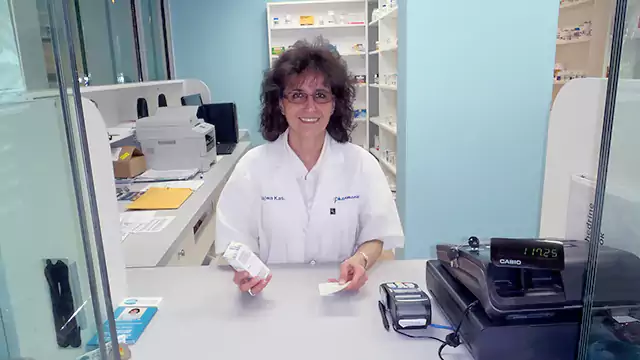 Najwa Kassem – Pharmacist / Owner
Pharmacist Najwa Kassem with 28 years of experience is knowledgeable of customers' needs and provides the Inter-personal undivided attention to local and international customers.
Our mission statement is to inform our customers that our concern is their well being and satisfaction and to provide a service that makes them feel like Family.
The staff at Westgate Family Pharmacy believes that the customer always comes first and their needs are our goals to satisfy.
We offer a wide range of medical needs a large selection of over the counter medications, medical scrubs and medical supplies.
We also provide services such as and not limited to: fax, copies and stamps. So please feel free to join our family for all your pharmaceutical needs.
Pharmacist Trivia Tid-Bits – Just For Fun
Listerine is named after Joseph Lister who promoted using antiseptics at hospitals.
Listerine was invented by Dr. Joseph Lawrence who chose to name his work after someone who inspired him. Joseph Lister was an English doctor and surgeon who believed in the concept of using sterilization and antiseptics in the operating room. Because of this practice, more patients survived surgeries and countless infections were prevented. Lawrence took this idea and used it to create a product that could kill germs in your mouth the same way.
The first commercial drug was mass-produced in 1883.
The Industrial Revolution brought the technology necessary for mass-producing the first commercial drug, antipyrine. It was sold to customers in a dosed pre-packaged form. Most pharmacists still custom made a lot of medications from raw ingredients to suit individual patients, but the technology continued to advance. Tablets and enteric-coated tablets were introduced in 1884, and the gelatin capsule was first mass-produced in 1875. By the 1900s, most pharmacies stocked their shelves with prefabricated medications.