About Westgate Family Pharmacy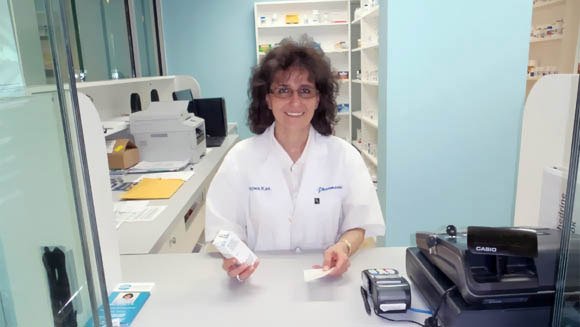 Najwa Kassem – Pharmacist / Owner
Pharmacist Najwa Kassem with 28 years of experience is knowledgeable of customers' needs and provides the Inter-personal undivided attention to local and international customers.
Our mission statement is to inform our customers that our concern is their well being and satisfaction and to provide a service that makes them feel like Family.
The staff at Westgate Family Pharmacy believes that the customer always comes first and their needs are our goals to satisfy.
We offer a wide range of medical needs a large selection of over the counter medications, medical scrubs and medical supplies.
We also provide services such as and not limited to: fax, copies and stamps. So please feel free to join our family for all your pharmaceutical  needs.