Westgate Family Pharmacy – Toledo, Ohio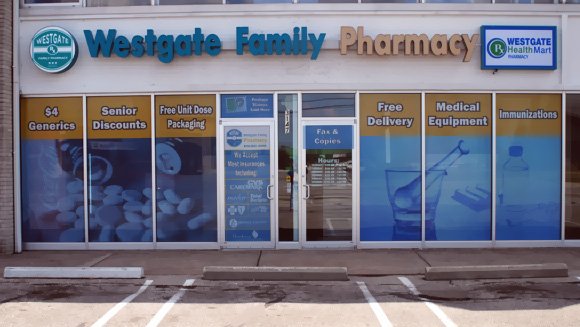 The Westgate Family Pharmacy
Westgate Family Pharmacy is an independently family owned pharmacy that is dedicated to serving the community, and offer the best service we can to guarantee our customers satisfaction.
See our review in The Toledo Blade
Our experience allows us to offer our customers a multitude of benefits such as:
Free specialized blister packaging for your prescriptions
Guaranteed lowest cash prices
Most refills are filled in less than 10 minutes
Free local prescription delivery
Free 24/7 prescription refill hotline
We accept most major insurance plans including, Ohio Medicaid, Paramount Health Advantage, TriCare, CVS Caremark, Buckeye. Express Scripts, Aetna, Blue Cross – Blue Shield, Medco, and many others.